Featured Past and Present Attendees
Namarr Strickland
CISO
Fulton County Government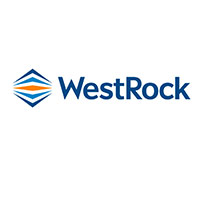 Wayne Proctor
VP - Information Security
West Rock
This page is protected. Please enter the password to view the full attendee list.
The CISO Atlanta Roundtable Dinner is a chance to network, learn and engage with your peers on key industry concerns. Take some time out of the office to discuss and tackle the big issues currently affecting your company.
Heed our Call for Speakers if you are interested in speaking, or Register Now to find out if you qualify for a VIP pass!
For more information about the CISO Atlanta Roundtable Dinner contact marketing@cdmmedia.com
Here's what our past attendees had to say:
I thought it was a great experience and highly informational.
Assistant Vice President, BNY Mellon
Key note was great. Speaker brought a new perspective to the role of CIO and IT in general.
Vice President, SAP America
This summit gives us better exposure to executives with the format allowing for a more targeted selection. The event is the perfect length and mix of breakouts and meetings in a more casual social setting. I already have a set meeting from this event!
Sales Director, SafeNet
Very well-presented topics and the venue was great. The networking experience was excellent!
Head of Client Data, Standard Bank Group
It was one of the greatest events I ever participated. Great CIO's there and really nice agenda.
CIO
Warning!
Future Watchers is not afilliated with CDM Media. The link on their website to ours does not indicate any relationship, and appears to be intended to deceive.