Featured Past and Present Attendees
Namarr Strickland
CISO
Fulton County Government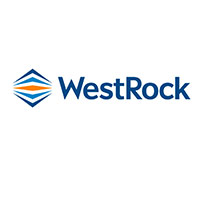 Wayne Proctor
VP - Information Security
West Rock
This page is protected. Please enter the password to view the full attendee list.
The CISO Atlanta Roundtable Dinner is a chance to network, learn and engage with your peers on key industry concerns. Take some time out of the office to discuss and tackle the big issues currently affecting your company.
Heed our Call for Speakers if you are interested in speaking, or Register Now to find out if you qualify for a VIP pass!
For more information about the CISO Atlanta Roundtable Dinner contact marketing@cdmmedia.com
Here's what our past attendees had to say:
Professional and well organised summit with good level contacts.
Sales Director, EMEA, CipherCloud
The summit was my first CDM Media event! It was amazing in every way. It was an honor to participate. The panelists offered some excellent insight, also!
Director of Network Services, AIG
Very well organized event as a participant. As usual the agenda was very informative with several interesting topics that were discussed. I have long believed that CDM Media runs one of the most effective events among the many groups who offer these sorts of events. Participation in this sort of event is a foundational investment.
CIO, Clark Public Utilities
A very well organized and run event. Keep up the good work!
Business Intelligence and Data Warehousing
A very well organized and well-run event. Topics were on-target and participant discussion levels were high. I established potential relationships on both the professional and partner levels.
Group CIO and IT Director, DuPont
Warning!
Future Watchers is not afiliated with CDM Media. The link on their website to ours does not indicate any relationship, and appears to be intended to deceive.